Welcome
The Armor Outlet specializes law enforcement, security and force protection safety products.
Armor Outlet is in the process of changing its body armor offerings and we will be taking orders the first week of March. This new product line will be popular sized level II and IIIa vest at very competitive prices. Our links are changing so excuse our navigation disruptions.
Armor Outlet's FLIR PathfindIR thermal image enhanced driving systems are now all weather capable. With it you can see a person or animal in the brush out to 2000 feet, disturbed road beds or objects on or near the roadway, recent tire tracks, an idling vehicle, a weapon under a shirt or defeat blinding lights obscuring your vision.
If the camera is mounted high you can see over the crest of hills or conditions ahead of the vehicle you are following. In addition, with our all weather kits you can now see much farther day or night in smoke, dust, rain, snow or fog, too.
Armor Outlet's ready to ship armored 2009 Suburbans (B6+ with 99% protection) for $89,000 US that can be usually be delivered anywhere in the world in days. We also have a new protection package on our Suburbans that provides greater than B6 protection with significant IED blast threat armor enhancements for those high risk IED areas.
In stock Special of Month: NEW B6 level Toyota Land Cruiser, Model 200 diesel for export only, $89,000 US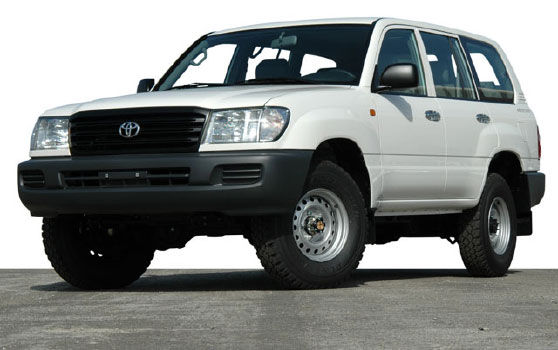 If you have a special need, and need it now, or yesterday, call us or fill out an RFQ - we will respond immediately. If we don't have it or can't find it, we have the design, ballistic expertise, and facilities to turn around most vehicles in weeks, not months. For the private/personal security markets we also have ready to ship B3+ protected executive sport demos, show and preowned/leased vehicles too. Examples shown Aston Martin V12 Vanquish, BMW, Audi A8 and Mercedes.
Armor Outlet can supply you with armored vehicles, bullet proof vests, helmets etc regardless if you need one, a dozen, hundreds or more, we either have or can get them. Our only requirement is that it is legal for you to own and/or resell what you order and that you have proper identification. International orders welcome. All export laws apply.