Vehicle/Traffic Accessories
HazLight® Emergency System
Visible Day Or Night

USDOT Approved Replacement for Road Flares & Reflective Triangles, including Commercial Vehicles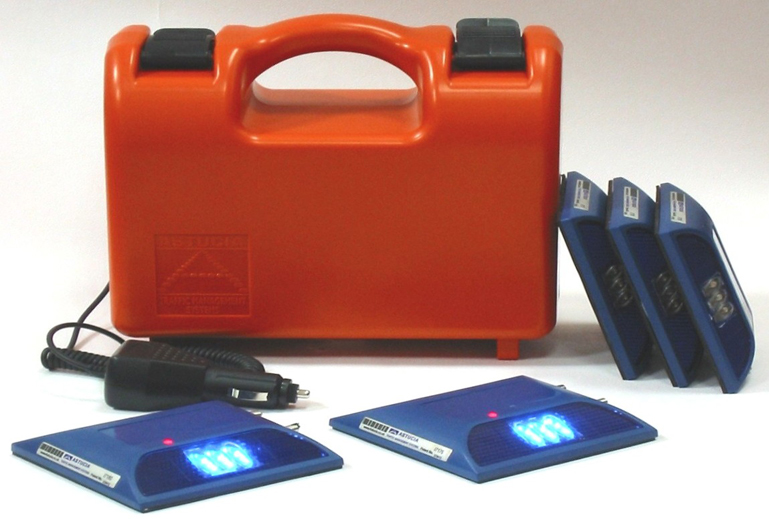 The HazLight Emergency is designed to meet the requirements of the emergency services and is currently in use by forces across the world. 
  Each kit comprises five studs each containing three LEDs that once deployed will continue to emit a high visibility flashing blue light for up to 24 hours.    
These intrinsically safe, tough and durable products are capable of operating under extreme weather and temperature conditions,  and will withstand rough treatment including traffic passing over them. 
  The studs come in a strong but lightweight and easily stored carrying case – ideally suited for patrol cars already crammed with equipment.  The  case is complete with an in car charger. Being re-chargeable with no batteries to replace, lifetime operating costs are zero.  
  Typical uses include:
Incident scene demarcation
Alert approaching motorists of emergency situations and police presence
Police road check sties to delineate lane merge route, hazard bypass routes
Sites requiring non-combustible marking measures
Armor Outlet Price: $199 (large orders use contact us for quote)
To Order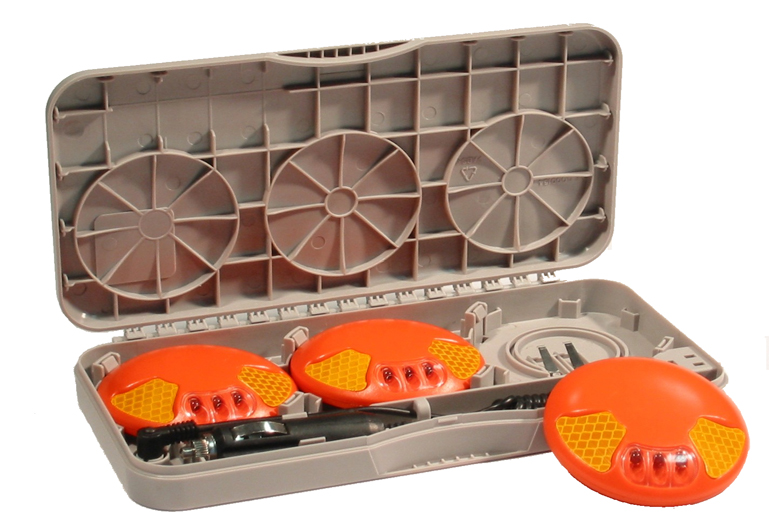 The HazLight® Micro 
 Each kit contains three light weight but robust studs each with three LEDs that once deployed will continue to emit a high visibility flashing red or amber light that is visible for up to 1000 metres.
  The HazLight Micro is a highly visible and yet convenient and simple to use product. The studs automatically activate as soon as they are removed from the compact carrying case ensuring quick easy and safe deployment. The studs re-charge in the case via the supplied power lead which plugs into a standard vehicle cigar lighter socket. 
 Police in Europe are now adopting the HazLight® Micro as the primary auxiliary traffic warning system on their motorcycles (replacing flares). Private labeled HazLight® Micro are also being included now as the standard equipment hazard warning system by several OE automobile manufacturers.
Armor Outlet Price: $59 (large orders use contact us for quote)